Group Golf Trips at The Grand Love Shack
Elevate Your Game in the Heart of Park City
While Park City is famous for its winter activities, it's also a golfer's paradise, boasting 15 exceptional golf courses. If you're considering a group golf trip, look no further. The area offers a diverse selection of courses that cater to both novices and seasoned players.
And after a fulfilling day on the links, what could be better than returning to the luxurious comforts of The Grand Love Shack? Unwind in our hot tub, challenge friends in our game room, or simply relax in our spacious living areas and comfortable bedrooms. It's not just about where you play; it's also about where you stay.
Check out some of our most recommended golf courses in the area.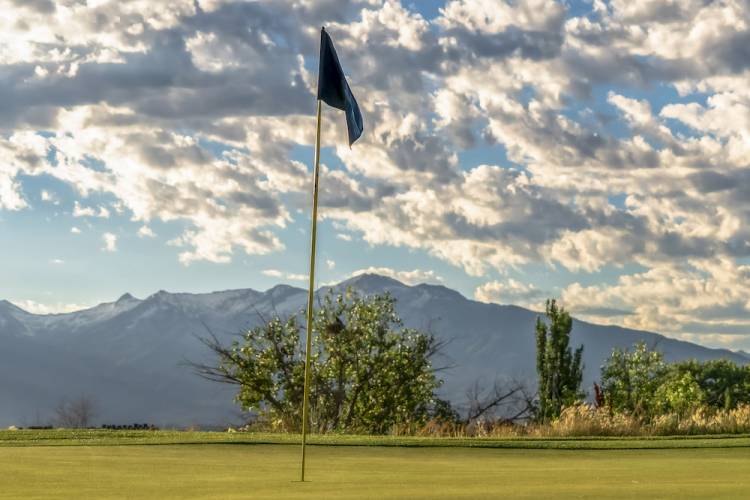 Situated in the heart of Park City, this public 18-hole course designed by William Neff offers a comprehensive golfing experience. With eight driving ranges, two practice greens, and a putting green, it's a golfer's paradise.
The course is municipally owned, making it an affordable option that doesn't skimp on quality. Reservations can be made up to a week in advance, and the course offers club demos and lessons to fine-tune your game.
The course truly shines in the fall, when the surrounding mountains burst into a kaleidoscope of autumn colors. The elevated location not only offers a cooler playing environment but also adds an extra kick to your shots, making each round a unique experience.
Nestled in the upper east canyon of the Wasatch Mountains, Jeremy Ranch Golf Course is an 18-hole, par-72 course that holds the distinction of being the only Arnold Palmer-designed course in Utah. This championship course has been graced by the presence of golf legends like Jack Nicklaus, Arnold Palmer, Ben Crenshaw, Dave Stockton, and Chi Chi Rodriguez, making it a must-visit for any serious golfer.
The course itself is a visual masterpiece, with fairways framed by pine and aspen trees, complemented by a variety of local flora. Adding to its charm is a creek that meanders through the mountain course, providing both a scenic and strategic element to your game. After a day on the greens, the three-story clubhouse offers the perfect setting to unwind. Here, you can enjoy a well-deserved drink and a delicious meal while overlooking the course.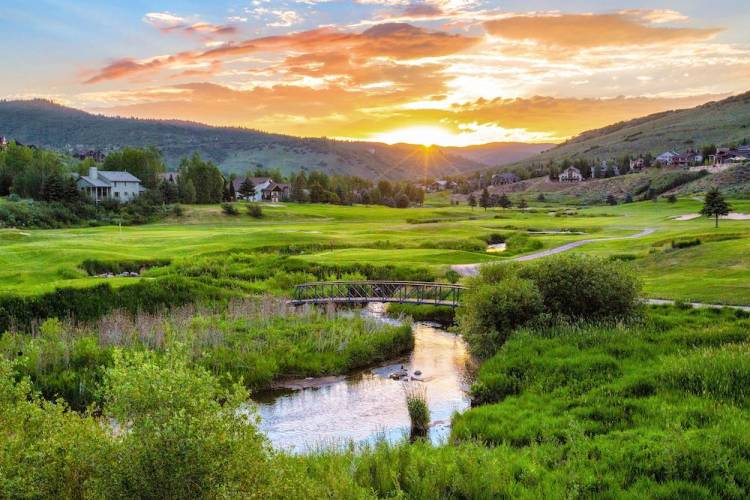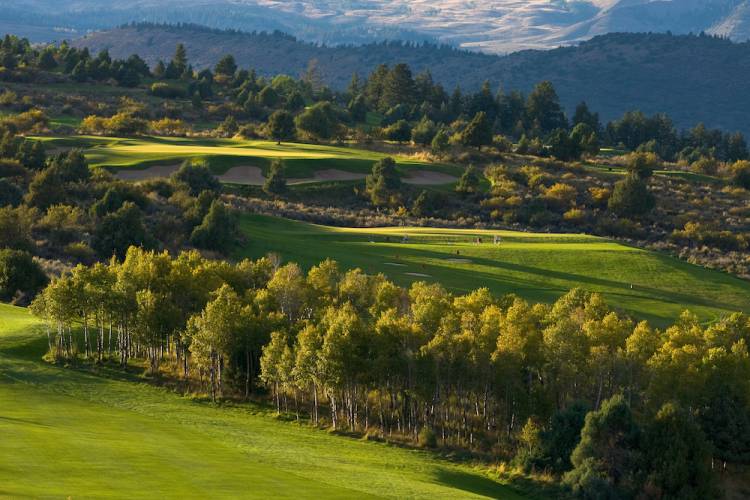 This exceptional golf club offers two distinct courses: the mountain course and the lake course, each providing its own set of challenges and scenic views. The lake course is more forgiving, featuring shorter par-five holes and eight water features, making it suitable for golfers of all skill levels.
The mountain course, on the other hand, is a true test of skill. Motorized carts are mandatory as the course takes you up the mountain for the first nine holes and back down for the remaining nine. Along the way, you'll be treated to panoramic views of Heber Valley and may even spot local wildlife like deer and elk, adding an extra layer of excitement to your game.
Perched above Midway on the mountainside, Soldier Hollow offers a 36-hole complex that was a significant venue during the 2002 Winter Olympics. The complex features two 18-hole courses: the gold and the silver.
The gold course is situated at higher elevations, providing stunning views of Heber Valley and a challenging play due to its significant elevation changes. The silver course is more forgiving, featuring shorter and wider fairways and a flatter terrain. Both courses offer unique views, with the silver course providing a picturesque backdrop of Mount Timpanogas.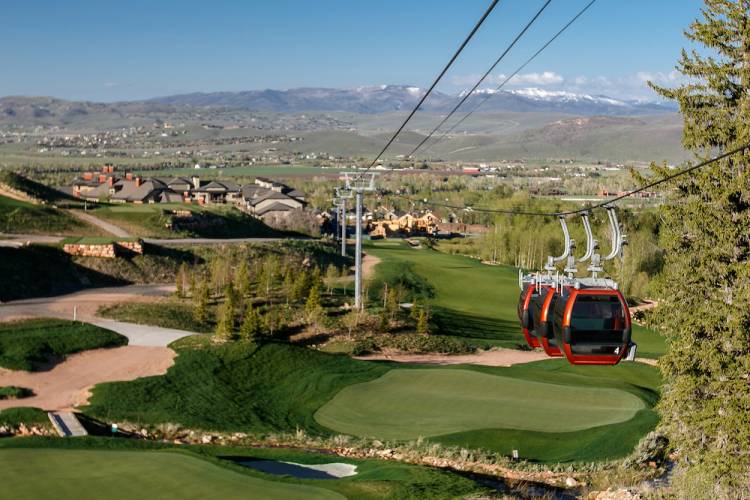 Secure Your Ultimate Golf Trip Today
Why settle for the usual golf outing when Park City's courses offer so much more? The Grand Love Shack is your ideal home base for exploring these top-tier golf experiences. Book your stay now and prepare for a golf trip that sets a new standard for excellence.