5 Things Park City is Famous For
See What Park City, America's Favorite Town, is Known For
Since its founding over 150 years ago, Park City has evolved into one of the most enchanting mountain towns in the United States. Regarded as one of the top sports and adventure destinations in the nation, Park City attracts and delights over 4 million visitors per year.
With so many incredible and equally long-lived mountain towns in the US, especially in the Southwest region, what makes Park City stand out? Here are the five things that give Park City its fame and glory.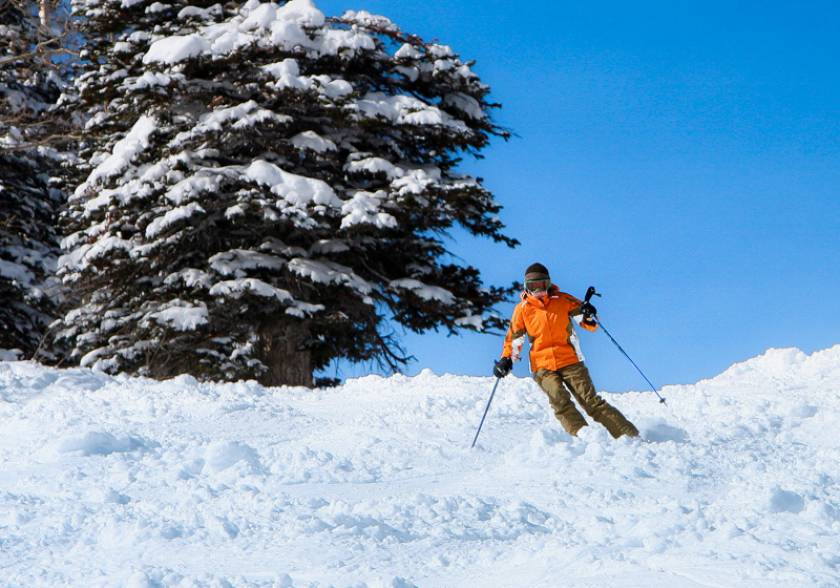 1) Olympic Skiing and Snowboarding
That title is no exaggeration as Park City hosted many of the 2002 Winter Olympic Games across its resorts and ski areas. Plus, the US Ski and Snowboard team is headquartered right here in Park City.
Part of what makes this place such an incredible ski destination is the sheer amount of skiing available. Park City Mountain Resort is the largest ski resort in the US with over 7,300 acres of skiable terrain and more than 330 trails. That combined with other resorts like Deer Valley Ski Resort, Terrain Parks, and ski areas yields a grand total of over 400 trails and 9,326 acres of skiable terrain.
More than just the immense volume of winter sports areas available, Park City's ski runs have that heavenly blend of great powder, fun and challenging descents, and drop-dead gorgeous winter views. With all that in mind, we can certainly see why Park City was chosen for Utah Olympic Park to be built for winter Olympic events.
Check out our Park City Ski Season information page for more resort details and lift ticket prices.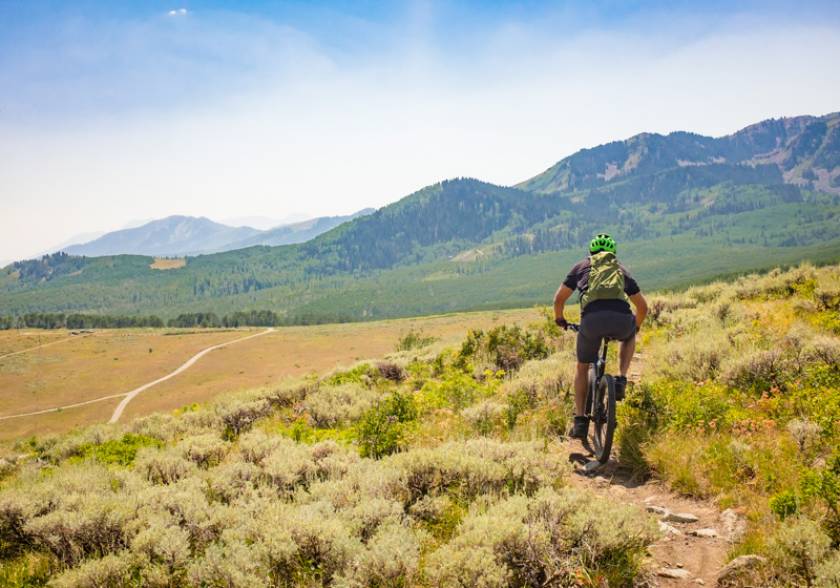 2) World-Renowned Mountain Bike Trails
Winter sports aren't the only activities that have earned acclaim here. The International Mountain Bicycling Association (IMBA) awarded Park City a Gold-Level Ride Center status. Not only is Park City one of only six destinations worldwide to achieve gold-level status, but it was also the first one to do so.
Like with skiing and the Wasatch Mountain Range, there are a ton of great mountain biking trails to ride in Park City. Whether your are a first-time rider or a pro cyclist, we're sure you'll have no trouble finding a great ride on the 450 miles of trails across the beautiful mountains and high desert scenery.
Find your perfect place to bike by checking out this list of top Park City mountain biking trails. If you prefer to stay on your feet, check out AllTrails for the best hiking trails.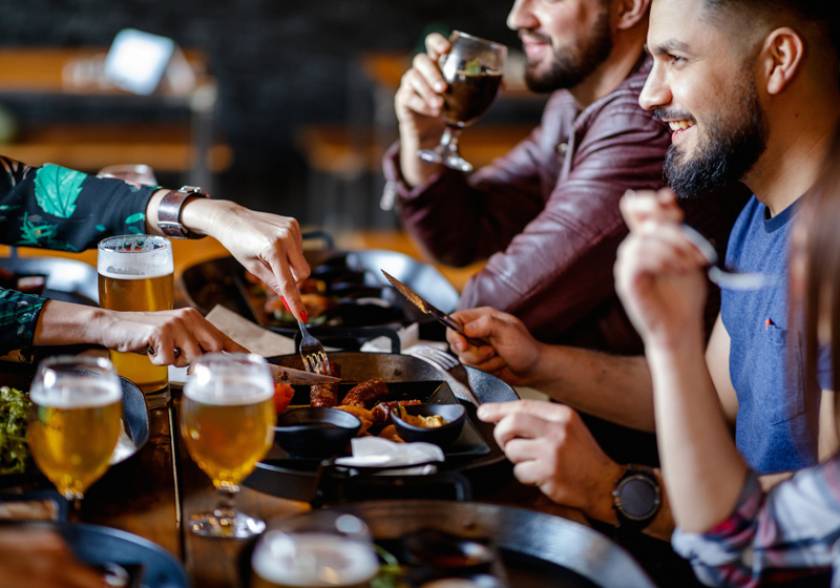 3) Epic Restaurant & Bar Scene
Adventuring in a place like Park City requires a lot of energy. Fortunately, there are a ton of fantastic restaurants to dine at in between ski runs or mountain bike rides. And by "a lot" we mean that there are over 100 dining options within Park City. From quick-and-easy takeout to some of the finest dining in the Southwest, Park City is all but guaranteed to satisfy any food cravings.
One place that you must check out during your visit to Park City is the High West Saloon. The world's first ski-in gastro pub and Utah's first legal distillery since the 1870s, the High West Saloon is one of High West Distillery's two Park City locations. This saloon and tasting room is the perfect place for a quick break between ski runs as the Town Lift back up Park City Mountain is only a block away.
Head over to our dining options page to find more of our favorite Park City restaurants and bars.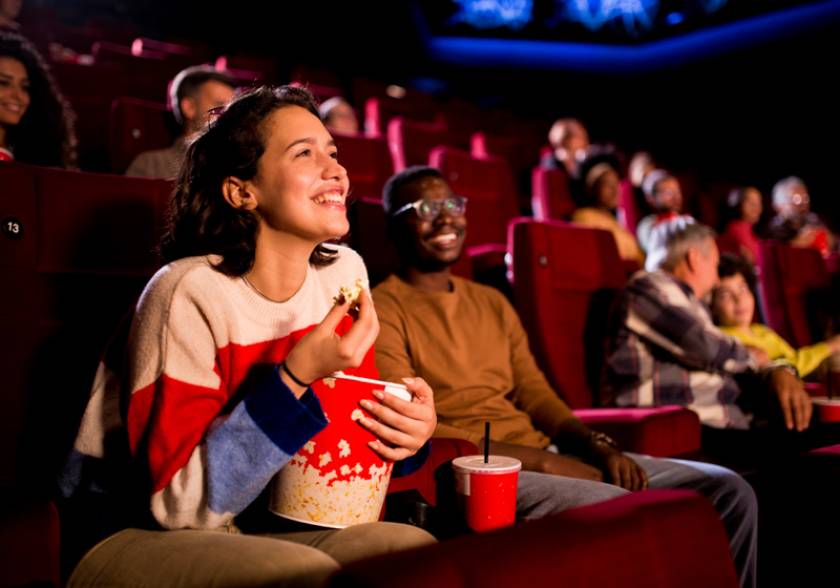 4) Home of Sundance Film Festival
One of the most prestigious events Park City is known for is the Sundance Film Festival in late January. Sundance first began in 1978, and it has grown to become the largest independent film festival in the US as well as one of the largest in the world. Each year over 50,000 people attend the film festival, including some of the most well-recognized celebrities.
If you're visiting during Sundance's 10-day schedule in late January, then make sure you catch a screening at the famous Egyptian Theatre. The Egyptian is over 100 years old, and it was the first theatre to screen Sundance films during the event's early years. Now refurbished back to its original fabulous condition, the Egyptian Theatre is undoubtedly the grandest place in town to catch a show.
Learn more about this year's events schedule on the Sundance website, and be sure to book your stay at the Grand Love Shack during the festival.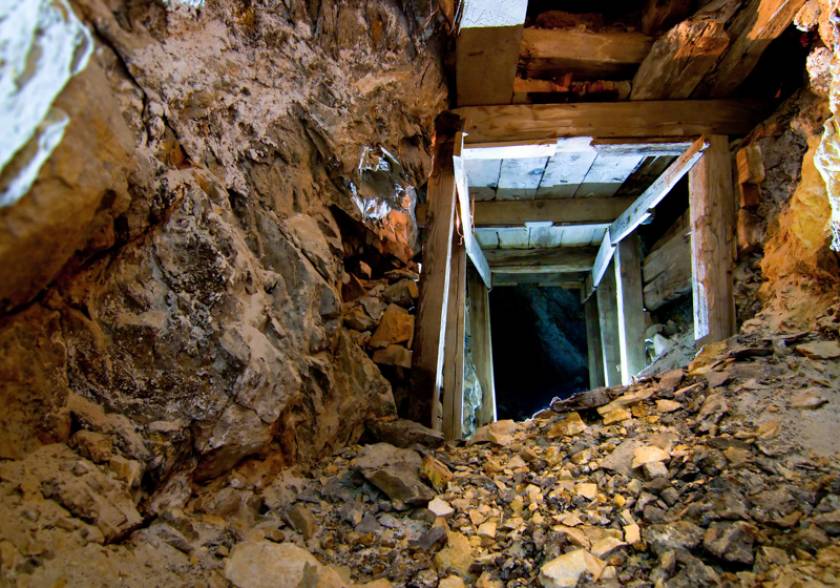 5) Dramatic Mining History
The history of Park City dates over 150 years when soldiers stationed in Salt Lake City traversed the mountain of Big Cottonwood Canon and discovered the area while prospecting in 1868. With the completion of the Transcontinental Railroad in 1870, hopeful miners flocked to what was then called Parley's Park City to strike it rich. And many did!
Although Park City mines were famous for silver (i.e. Silver King Mine), the region was also rich in lead, zinc, and gold. With such a lucrative mining operation established, it's easy to see why Park City exploded from a population of 164 in 1870 to over 5000 by 1889. Even following the end of the silver standard in 1893, the bountiful mines provided enough to keep the population growth for years to come.
There is simply too much mining history to cover here, but things only get more intriguing from that point. Events like the destructive Great Fire of 1898, Park City's decline into a near-ghost town during the second world war, and the city's resurgence into a ski mecca are all covered at the Park City Museum. At the museum and on their website, you can discover all there is to know about Park City's history.
That wraps up the five things that Park City is most famous for. We've just scratched the surface on each of these topics, and the best way to truly get a sense of them is to come and experience Park City for yourself.
Book your stay in Park City by clicking the link below. You can also pick up a little bonus history by heading to our About the Grand Love Shack page.