Hosting Memorable Events at The Grand Love Shack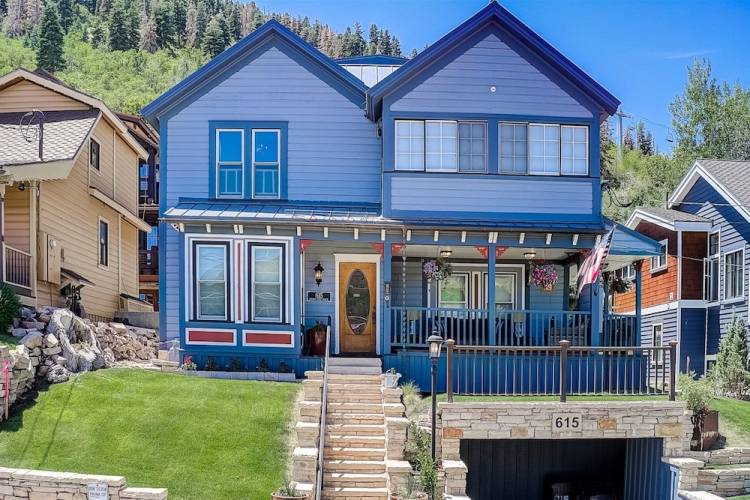 A Step By Step Guide to Planning Your Park City Event
Planning a group event can be daunting, especially when it's a destination event like a bachelorette party, family reunion, or corporate retreat to Park City. Finding a vacation rental that has enough room to accommodate everyone while still providing space for privacy can be a challenge, and then there's the effort that goes into ensuring everyone has a good time! From special games and activities to food and other logistics, we at the Grand Love Shack have created a step-by-step guide for three events that will help take some of the stress off your plate so you can focus on having a good time and making lasting memories with your group.
The Ultimate Bachelorette Party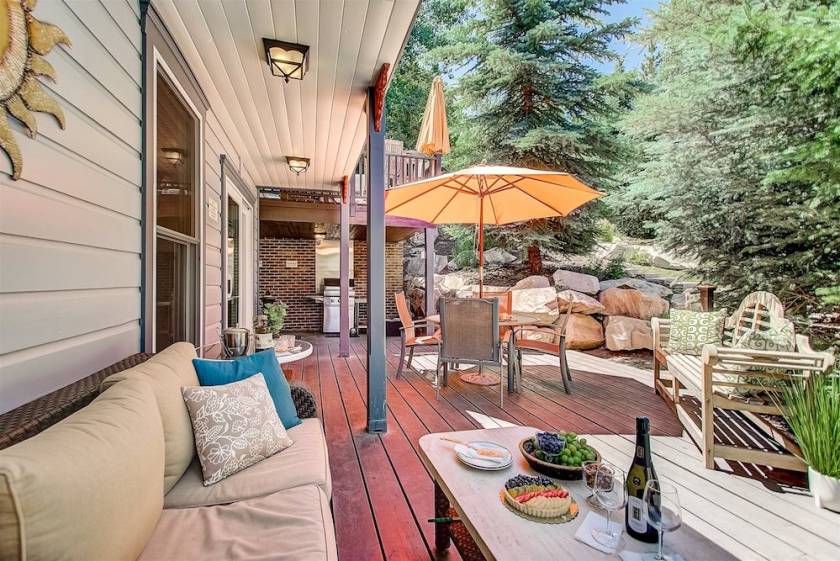 Celebrate the bride-to-be in style when you book a bachelorette trip at the Grand Love Shack. Let the scenery become part of the theme! Plan hikes in the summer or days full of sloes and après ski during the winter. With the lush Utah mountains surrounding you, there's never a shortage of outdoor activities. At home, take advantage of the stunning chef's kitchen and hire a private chef to come prepare a lavish meal for the whole group. The food scene in Park City is renowned, and websites like Take A Chef can connect you with more than 60 different private chefs in the area. The home also features a large bar where you can take turns creating signature cocktails and voting on the best one. Later, enjoy the hot tub on one of the home's many decks and take turns sharing stories of how you first met the bride. This is an excellent way for people in the group who don't know each other to connect. Finally, creating custom party favors will create a lasting memento for attendees. Tote bags, retro motel themed key chains, or koozies that say "Last Shack-Up Before I Do" are sure to please the crowd. With its large living spaces and multiple bedrooms, the Grand Love Shack is the perfect escape for one last hoorah before the big day!
A Destination Family Reunion to Remember
Destination family reunions to Park City are becoming increasingly popular as they provide a way for families to travel together, while also eliminating the stress of finding a family member's home that's large enough to accommodate everyone. With the Grand Love Shack, everyone can be under one roof while still having space to visit in smaller groups.
Multigenerational Activities
When it comes to planning your family reunion, be sure to include activities appropriate for every age and activity level. While younger people may love a mountain biking excursion or a day of snow tubing, Grandma may not want to be quite as adventurous. Consider making an activity board where you can list active and low-impact outings so people can choose their own adventures. A day at Kimball Art Center, or a stroll down historic Main Street would be excellent to include. Additionally, touring Utah Olympic Park or even taking a dog sledding trip are great additions to a more adrenaline-forward day.
Plan a Family Game Night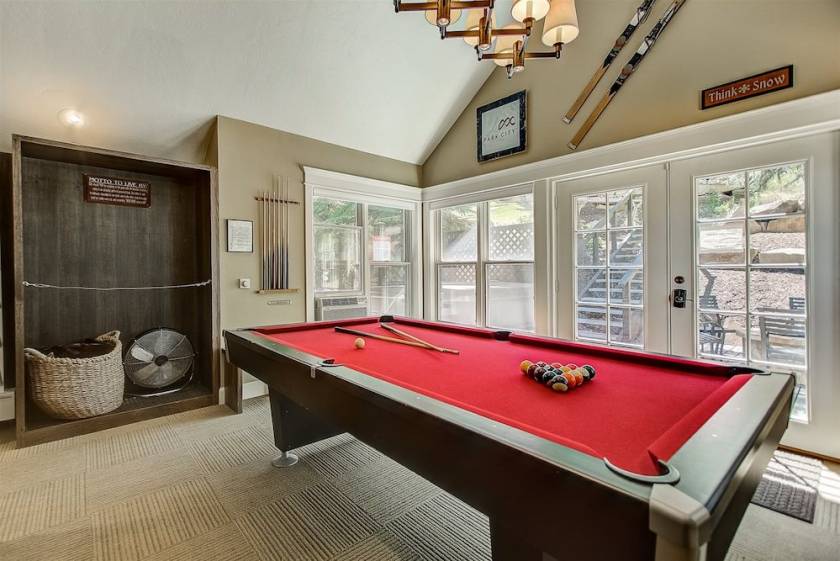 The Grand Love Shack has a game room that is sure to be the central point for any family reunion game night. Complete with a pool table and tons of space, you can host a tournament for the ages. If traditional billiards isn't the preferred game, consider this fun twist: "Killer Pool." Each participant's name goes on a board, the only objective is to sink a ball in a hole. It doesn't matter which one, as long as it goes in. If you miss, you're out. Play until there's only one person left.
Another fun game is "Guess Who." Instruct family members to bring a baby photo with them. Label the photos on the back and pin them on a bulletin board with a number. Let everyone take turns writing down who they think is who. Award a prize to the person with the most correct guesses. For additional prizes, take a vote on who has the funniest photo, and who is the least changed.
Story Hour
The Grand Love Shack has several decks and outdoor spaces. Gather s'mores ingredients and roast marshmallows around the fire as family members take turns sharing memories or their favorite family stories. This can be a great option for in-memoriam moments if there are family members who are no longer with you. This can also segue into a family zoom/skype night where you video-chat family members who couldn't attend the event in person.
With its 13 bedrooms, 13 and a half bathrooms, and detached apartment, the Grand Love Shack can sleep 25 making it the perfect place for your next family reunion. So, get those group texts going and start planning your getaway!
Elevate Your Corporate Retreat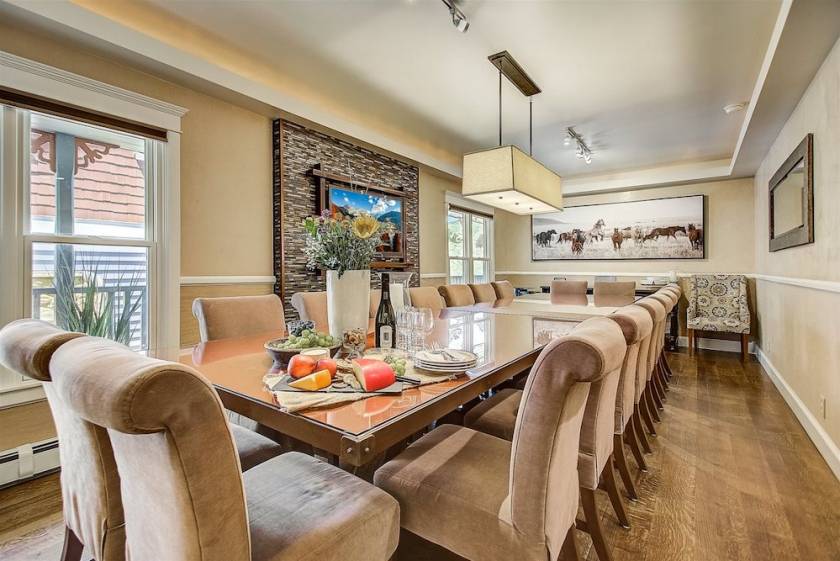 In an era where remote work is increasingly common, team-building exercises have never been more important. The Grand Love Shack, with its top-notch facilities, serves as an ideal venue for fostering relationships and building camaraderie within your team. For a great kickoff event, plan a happy hour that utilizes the home's bar. Provide a selection of craft beer, wine, and NA beverages and encourage team members to play "Get to Know You Bingo." Prior to the retreat, send a survey to attendees so you can gather fun facts about them. Then, create custom bingo cards with the information. Team members must now find the coworker who "doesn't like chocolate" or who "played basketball in high school."
For a spectacular dinner, divide into teams and play Chopped! Provide mystery baskets of ingredients and compete to create the best dishes. Or, have one team create an appetizer, one the entrée, and the other finish with dessert. Then, gather around the Grand Love Shack's massive dining table to enjoy the fruits of your labor. For place settings, provide conversation starter prompts like "What did you want to be when you were a kid?" or "What was your favorite vacation?" Creating opportunities for your team to get to know each other will help them feel connection when they return to their remote locations. For the exercisers in the group, plan a group workout in the home's gym, or spend nights in the hot tub or around the fire pit after a day in town. Regardless of the itinerary, the Grand Love Shack's ambiance and amenities foster productive and enjoyable corporate retreats that will have your team feeling stronger than ever.
Book Your Stay Today!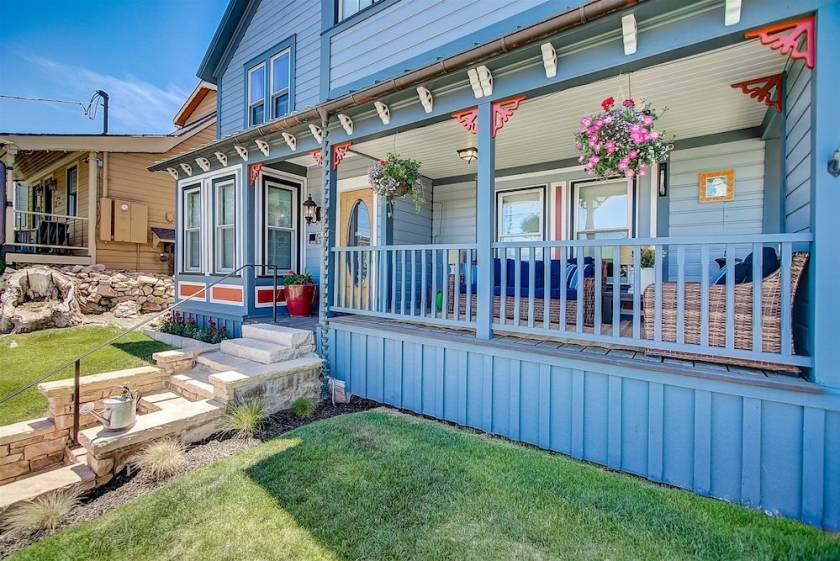 The Grand Love Shack is more than a Park City vacation rental, it's a platform for creating unforgettable experiences. Whether it's a fun-filled bachelorette party, a warm family reunion, or a productive corporate retreat, the versatile venue provides everything you need to host a memorable event. So don't wait! Book direct and enjoy the luxury of the Grand Love Shack when you visit for your next event.