6 Best Golf Courses in Park City Utah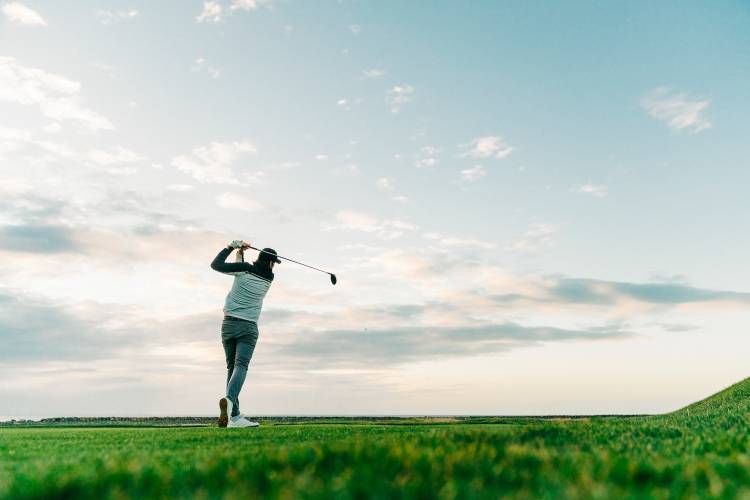 Looking to find some glorious courses for your next golfing vacation? Well, look no further than Park City and its 15 public and private golf courses. From late spring through fall, Park City offers phenomenal golfing opportunities to players of all experience levels, and the city is the perfect home base for a group golfing trip.
With that all said, let's swing right into it and talk about 6 of the best Park City golf courses to play on your next Utah golfing vacation. Oh, and don't forget to book your perfect Utah group golf vacation at the Grand Love Shack in Park City.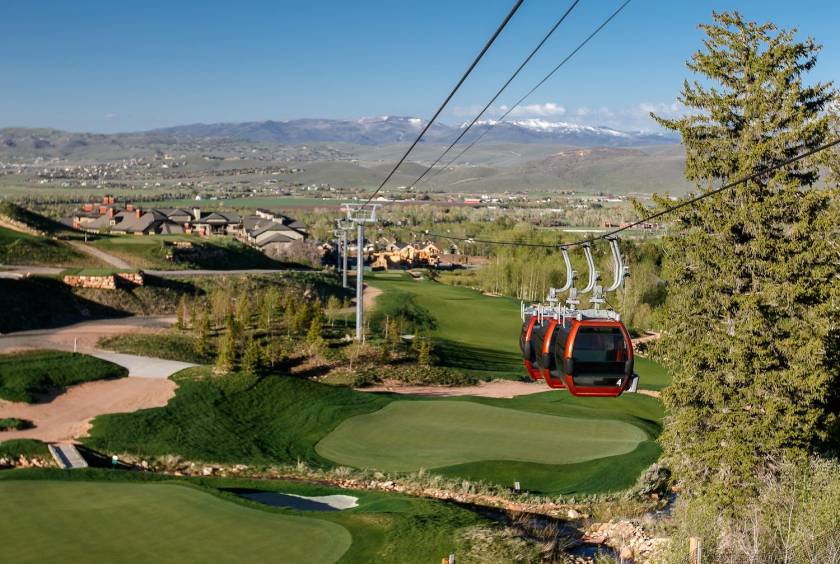 6 Of The Best Park City Golf Courses To Play For Your Utah Golf Trip
1. Canyons Golf Course
Located in Canyons Village at Park City Mountain, the par-70 Canyons Golf course was created by renowned course architects, Gene and Casey Bates. Canyons Golf features over 550 feet of elevation gain across its 18 holes, and the course offers exciting golfing challenges amidst dramatic Utah mountain scenery. The course is typically open from mid-May through early October each year, depending on the weather.
Check out the course and book your tee times at Canyons Golf by heading to the Park City Mountain Golf page. Tee times can be booked up to a month in advance on the website or by calling (435) 615-4728, and the Day Guest rate to play is $115 for out-of-state players and $95 for those with Utah IDs.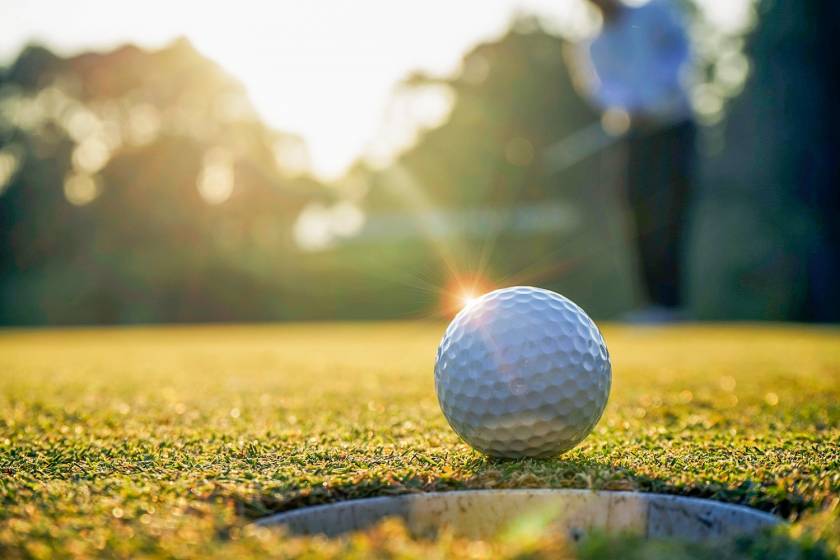 2. Park City Golf Club
Next up is the centrally located and public municipal Park City Golf Club. First designed in 1963 as a 9-hole course before expanding to 18 holes in 1979, Park City Golf Club is a beautiful tree-lined course that anyone can enjoy. Although the scenery surrounding this par-72 course is spectacular throughout its spring-to-fall season, it's especially recommended to play during September when fall colors are in full swing.
Head to the Park City Golf Club page to check out more course details, and call (435) 615-5800 to book your tee time. Course rates vary by season and number of holes you play, so check out the Rates & Policies page to plan your day on the course.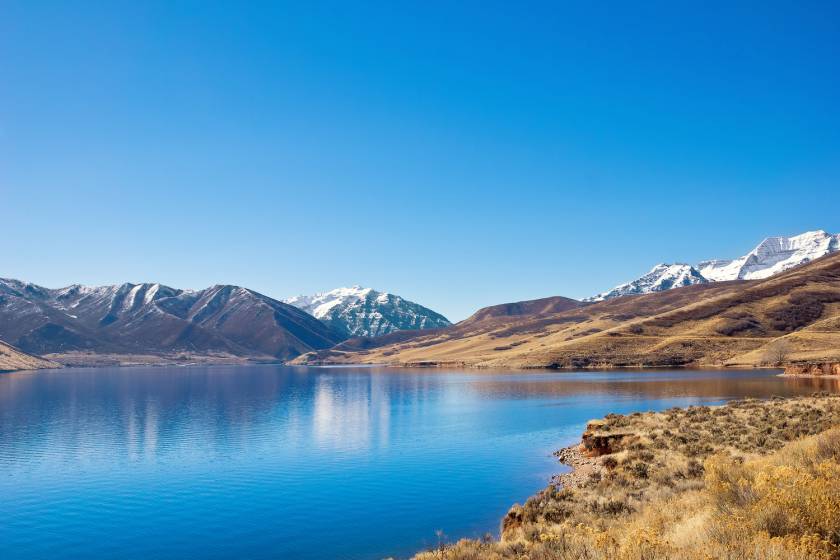 3 & 4. Wasatch Mountain & Lake Courses
Moving outside of Park City proper a bit are the Wasatch Mountain State Park Mountain and Lake Courses. To access either Wasatch course from Park City, it takes just under a 30-minute drive. However, that commute is more than worth it for the exceptional golfing experiences you'll find at each full par-72 course. Both the Mountain and Lake courses are fun, well-maintained, and extremely affordable to play at. Plus, since they're located in a state park, the views aren't spoiled by any homes or buildings.
Head to the Wasatch Mountain Golf Course page to learn more about both courses, and book tee times by calling (435) 654-0532 or reserving times online.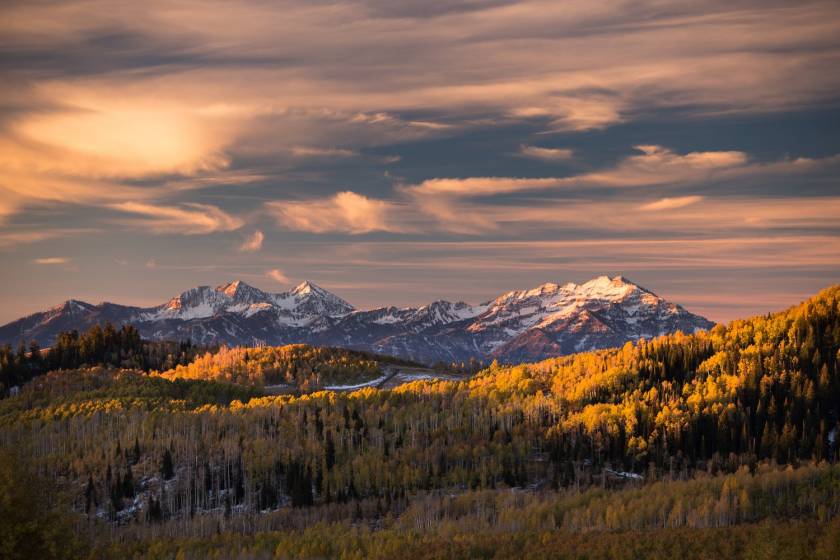 5 & 6. Soldier Hollow Gold & Silver Courses
Once you've tackled the Wasatch Mountain and Lake courses, you'll want to head over to another section of Wasatch Mountain State Park to take a swing at the Soldier Hollow Golf and Silver Courses. These award-winning, Gene Bates-designed courses, were first opened in 2004 at the same location of the 2002 Winter Olympics. As such, both courses, especially the Gold course, feature challenging terrain and steep elevation changes. That said, the challenge provided by Soldier Hollow's Gold and Silver courses, along with the beautiful Wasatch scenery, make this location a rewarding golfer's paradise.
Learn more about course layouts and other info by heading to the state park's Soldier Hollow golf page. Then, book time to play by calling (435) 654-7442 or reserving online at the Soldier Hollow Tee Times page.
That concludes our list of the top 6 golf courses in Park City for your Utah golf trip. All mentioned courses are public and accessible to all players. To explore Park City's private courses, visit the Park City Golf website. For more local information, check out our Park City Area Guide. Complete your group golfing vacation by booking a stay at the Grand Love Shack!